ADVISORY SERVICES, HOME AND REAL ESTATE PERSONAL SHOPPER
HOME EXPRESS
The Real State Personal Shopper service will help you in the purchase or renovation of your home
Your real estate personal shopper, architect, interior designer and decorator all in one. Whether you are an investor or an individual, you will save time and money with this express service.
The best investment to buy or renovate with security with all your doubts resolved at technical, functional and compositional level.
Price: 180€
HOME PREMIUM
Would you like to have the help of an Independent Real Estate Advisor to purchase your home?
Customize your pack to adapt it to your needs, either visiting possible purchase properties or analyzing one of them in depth.
Or if you prefer hire our PERSONAL SHOPPER REAL ESTATE service.
Price: 320€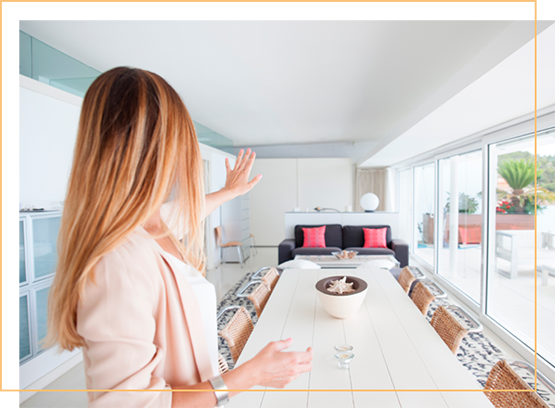 FAST WOOD
Choose your home personal shopper and enjoy a furnished and adapted to your budget home
Do you have little time to dedicate yourself to furnish your apartment, either because you live abroad, you are a busy investor or a family situation has caught you by surprise?
Faster than the expected you will have your home ready to move in with low cost furniture options.
Price: 600€
NEW LOOK
Reforming and giving a new touch to your home is now much easier with the home personal shopper service.
If you own a property and want to give it a radical makeover, let me advise you at an architectural, interior design and decoration level for an intervention as profitable as possible within your economic possibilities.
Price: 240€
What do people say about us…
NEW LOOK
She helped me a lot when I had to renovate my bedroom, respecting my desicions to the maximum and giving me her opinion at every moment. A great professional, without a doubt!
HOME EXPRESS
Great professional. She took care of my needs in a personalized and pleasant way. She offers and conveys a lot of confidence. Recommendable if you are thinking of buying or renovating a home to know its the possibilities, viability, etc ...
NEW LOOK
She helped us to take advantage of the possibilities of the apartment we had lived our entire live. Definitely a great professional and 100% recommendable.
HOME EXPRESS
The experience has been very positive and the result very satisfactory. Very professional and demanding.
FAST WOOD
We have worked with her several times and, both in the study and development of projects as in her execution, she has proven to be very serious and professional. She has given us imaginative solutions, the deadlines have been fulfilled and has satisfactorily solved each of the problems that had been presented to us. We are very satisfied with her work. No doubt we will continue to rely on her.
HOME PREMIUM
Professional, fast, efficient, close, and with very good contacts and suppliers. I have not met many architects because I did not have to compare their projects with others. A pleasure to leave our house in her hands! She advises you in the best possible way, and makes simple what seems difficult.
HOME PREMIUM
Very good profesional, both technically and with the design. Good ability to manage a project with a high degree of satisfaction. Responsible work, creating a good rapport with the client.
HOME PREMIUM
Plainly and simply my life changed. I went from a depressing apartment to a little gem.
HOME EXPRESS
We bought a flat to renovate and needed a push to decide what to do. In two hours he gave us advice and made us imagine would the flat be after the renovation. Now we are applying them according to her. Thank you very much Mireia!
NEW LOOK
Mireia has helped us a lot with the layout of our apartment and with the selection of materials. She is a great professional and we would repeat the experience again without a doubt.
NEW LOOK
Before starting the renovation of the apartment we bought, we had many doubts, that's why we turned to the Home Express service offered by Mireia. At htat moment she gave us fantastic ideas to gain space and the perfect solutions for our doubts. We apply everything!
FAST WOOD
I live abroad and I had no time to think about everything and in addition manage it. Luckily Mireia appeared and my problems were solved. I left my affairs in his hands and did not disappoint me in the least, on the contrary, I loved the results! Everything fit perfectly to what we had spoken and also with a tight budget according to my possibilities. She saved me time, trips and headaches, while leaving my apartment really precious. Thank you!
HOME PREMIUM
We loved the home premium service. Mireia is very competent and we found the flat we were looking for. 100% confidence on her. Good taste. She adapts to the needs of each one.
NEW LOOK
I chose Mireia because I had been recommended and even so surprised me. Super professional treatment and best of all: with her advice and recommendations the apartment I bought rose its value over 18%! Thank you very much!
NEW LOOK
Very professional, effective and with good taste for decoration. She clarified concepts and advised us very well to make a reform providing us with ideas and solutions. Our apartment looks different!